Unveiling Tutankhamen: The Pharaoh's Timeless Adolescence
July 01, 2023 (Sat) - November 20, 2023 (Mon)
See Ancient Egypt like never before via digital replicas of real artefacts captured with the latest high-definition 3D scan technology and uncover the true face of Tutankhamen.
---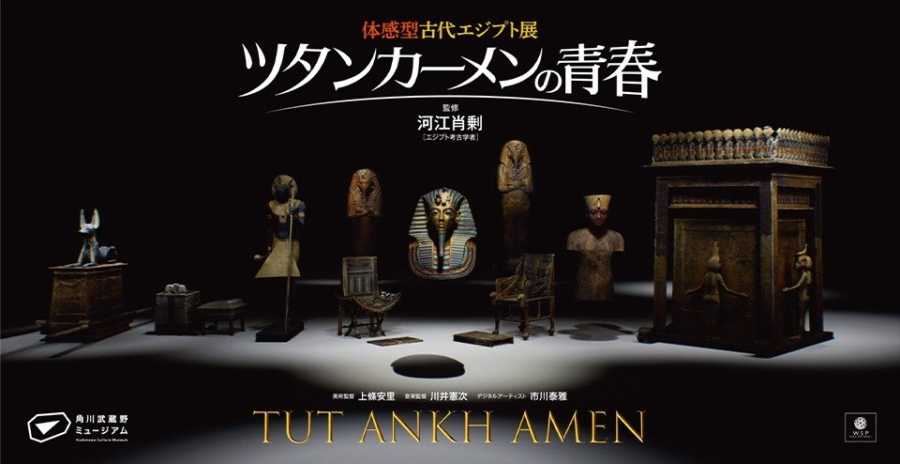 ---
The Story in History! A new century of Tutankhamen begins.
2022 marked the centennial year of the discovery of King Tutankhamen's tomb by archaeologist Howard Carter in 1922. One century on, new discoveries about the pyramids and the ancient civilization through continued research and excavations by archaeologists. This exhibition will look into the life of King Tutankhamen, one of the most famous kings in the world.

Based on the idea that there is a story in history, the exhibition attempts to show you Tutankhamen's way of life and what he thought and felt during his time, rather than simply seeing him as a historical figure from 3,000 years ago.

Tutankhamen succeeded his father Akhenaten at the tender age of 8-9 and ruled Egypt for the duration of his teenage years until passing away at the young age of 19. What was life like for the boy king?

Based on the living figure of that era, experience the life and story of the boy king through a fusion of exquisite replicas and the latest digital technology. The Tutankhamen exhibition takes its first step into its new century, distinguishing itself from the art exhibitions of the past 100 years, as an experiential exhibition merging history and technology.
Experience the story of the oldest civilization with the latest technology.
There are no genuine excavated items or artworks in this exhibition. What is displayed are 'super replicas', of which there are only three sets in the world. These are finely reproduced items, about 130 in total, including the famous golden mask and throne, among the burial goods that were housed in Tutankhamen's tomb.

Enter the large gallery space and let the projection mapping teleport you back to ancient Egypt. Trace the transition of gods from the creation of ancient Egypt, and feel the life of Tutankhamen with your own eyes, ears, and body. In addition, numerous burial goods of the Pharaoh such as masks and shrines, which were not allowed to be taken out of Egypt, have been digitized by the latest high-definition 3D scan technology developed by WORLD SCAN PROJECT and digitally displayed on a super large screen. These digital exhibits will also be available for you to own as NFT art.

Exciting exhibits and experiences await you!
・Experience the 'discovery of the century' that Howard Carter and his patron, Lord Carnarvon, experienced in 1922 for yourself.
・A reproduction of the royal tomb
・Imagine and experience the life of the young pharaoh at 'The Daily Life of Tutankhamen'
・Exhibit of ancient Egyptian gods who swung between monotheism and polytheism
・Learn about the ancient Egyptian view of life, death and mummies; and how to read hieroglyphs.
---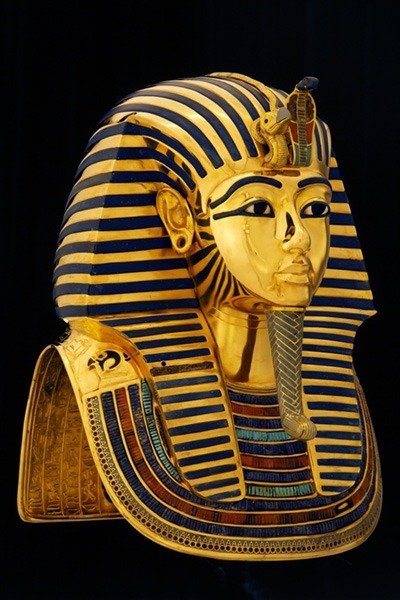 ---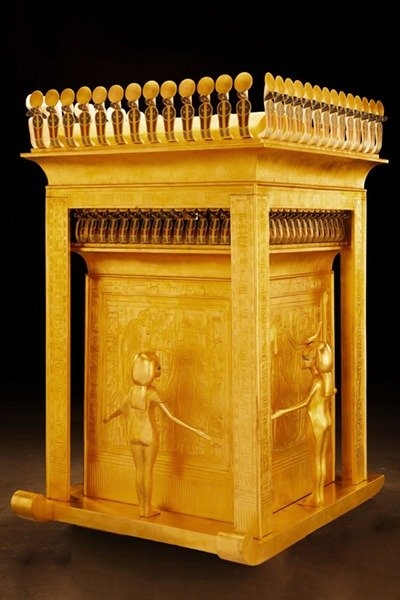 ---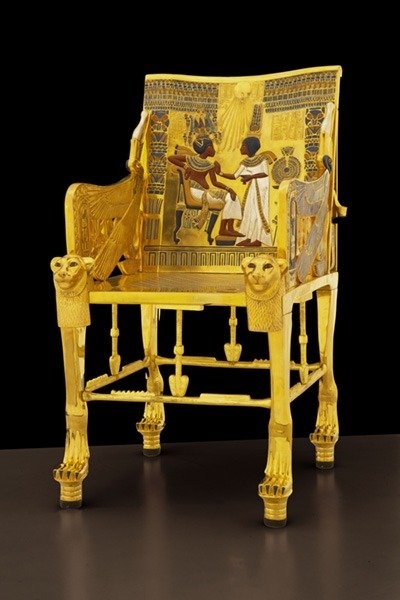 ---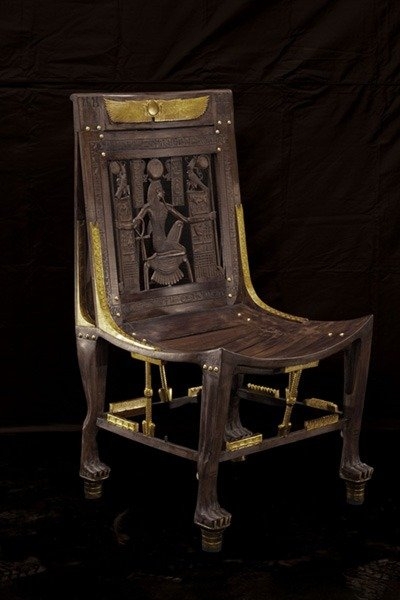 ---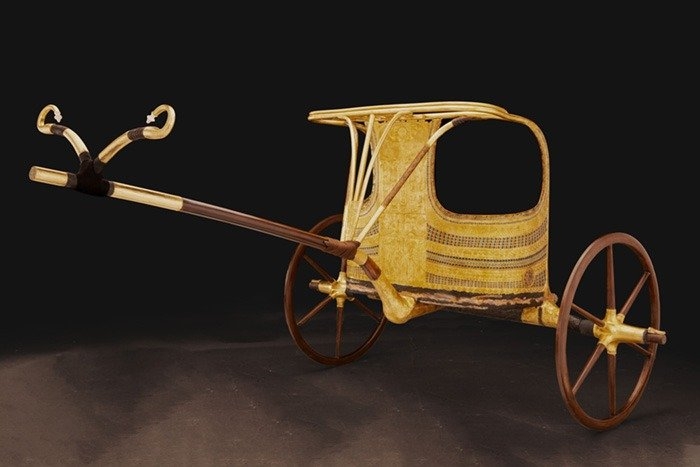 ---
Photo: MURAO MASAMI
---
About: WORLD SCAN PROJECT
The WORLD SCAN PROJECT is an industrial automation equipment manufacturer that designs & develops robots, drones, and other related products important for future industries and lifestyles, in both Japan and the US. They also conduct surveys and analyses of archaeological sites and natural environments using their own developed drones and 3D scanning robots, and carry out digital archiving. They are also working on the development of apps for ICT education and SDGs education utilizing this data.

For this exhibition, CTO Yasumasa Ichikawa (CTO) personally conducted the scanning and filming of archaeological sites and burial goods in Egypt, and digitized them into a huge amount of 3D data, which he then sublimated into original art content..

Official website: https://world-scan-project.com/en/
A dream team of supervisor Yukinori Kawae, spatial design by Anri Jōjō, and music by Kenji Kawai has assembled.
A team of experts from various fields has gathered as production staff for this exhibition, allowing you to experience the civilization of ancient Egypt from a completely new perspective.

Exhibition supervisor Yukinori Kawae is an Egyptologist and Associate Professor at Nagoya University's Institute for Advanced Research. He is a member of the American Research Center in Egypt and has been selected as an Emerging Explorer by the National Geographic Society.

Production Design that will allow you to experience ancient Egypt of the pharaoh's time is led by Anri Jōjō, an art director who won the Japan Academy Award for Best Art Direction in ALWAYS: Sunset on Third Street and The Eternal Zero.

Music director Kenji Kawai is known for his works in the theatrical versions of Mobile Police Patlabor and Ghost in the Shell. The exhibition's main musical theme 'Theme of Tutankhamen' will enhance the immersive video content and exhibition atmosphere.
Profile: Yukinori Kawae
・Egyptologist / Associate Professor, Nagoya University Institute for Advanced Research.
・Involved in the excavation of the ancient city Pyramid Town and the 3D measurement of the three major pyramids using drone technology.
・2016 Emerging Explorer, National Geographic Society.
・TV appearances including "Discovery of the World's Mysteries" on TBS, and NHK specials spreading knowledge about Egyptian civilization.
・Publications including PYRAMID: Solving the Mysteries of Ancient Ruins with the Latest Science (SHINCHOSHA) and Pyramid Wonderland (Graphic-sha Publishing).
・Successful YouTube channel Yukinori Kawae's Ancient Egypt (230,000 subscribers as of June 2023)

*Additional information about this exhibition will be announced later on this website.
Joint-event: An Illustrated Guide to Ancient Egypt for Beginners
The exhibition The Mysteries of Civilization: A Textbook on Ancient Egypt will be held from July 23 to November 20, 2023, at the Edit and Art Gallery on the 4th floor of the Kadokawa Culture Museum. The exhibition is based on the book of the same title published by Natsumesha and supervised by Yukinori Kawae.

The exhibition will not only explore the history of ancient Egypt but will also provide a multi-faceted view of pharaohs, gods, pyramids, and daily life at that time. The exhibition is designed to be an interactive experience, with a quiz rally that attendees can enjoy while learning from the exhibits. Precious materials and artifacts actually used in ancient Egypt will be on display. The explanations provided are easy to understand, making it an enjoyable experience for everyone, and it is an ideal learning opportunity for children, especially for their summer vacation research.

Event page: https://kadcul.com/event/125 (Japanese only)
Event Outline
Title
Unveiling Tutankhamen: The Pharaoh's Timeless Adolescence
Venue
Kadokawa Culture Museum 1F Grand Gallery
Hours
Sun-Thu: 10:00-18:00 (last entry 17:30)
Fri & Sat: 10:00-21:00 (last entry 20:30)
Period
2023.7.1 (Sat) - 2023.11.20 (Mon)
Close days
The museum closes on the 1st, 3rd & 5th Tuesdays of every month
Organizer
Kadokawa Culture Museum (Kadokawa Culture Promotion Foundation)
Supervisor
Associate Prof. Yukinori Kawae (Nagoya University Institute for Advanced Research)
Cooperation
RE PROJECT PARTNERS, Densuke HD, WORLD SCAN PROJECT
Ticket Information (tax inclusive)
Purchase online at https://tix.kadcul.com/, or in-person over the ticket counter (2nd floor lobby area).
・General (university student and above): 2,400 yen
・Middle school student: 1,800 yen
・Elementary school student: 1,000 yen
・Pre-schooler: Free

- Scheduled close days and opening hours are subject to change. See website for latest information.
- The 1DAY Passport ticket also allows access to the exhibition. See website for details.
- Certain areas of the venue may be inaccessible due to exhibit rearrangements at the time of your visit.
- Exhibition content is subject to change or cancellation.
---