Adorable cat photos only possible by a cat whisperer
Mitsuaki Iwago's "Koneko" & "World "Cats" Travelogue 2" photo exhibitions at Kadokawa Culture Museum
Renowned international wildlife photographer Mitsuaki Iwago has made a name for himself as a cat photographer, and Kadokawa Culture Museum is holding two consecutive photo exhibitions featuring his work with Koneko (Kitties) and World "Cats" Travelogue 2. The exhibitions can be found in the Edit and Art Gallery on the museum's 4th floor, which sits in Tokorozawa Sakura Town.

Koneko (now showing) is running between Jun 18 - Sep 4. The following World "Cats" Travelogue 2 will run between Sep 7 - Nov 27. Full details below.
Koneko (2022/6/18~9/4)
Mitsuaki's photography of cats continues to be his lifework. The Koneko exhibition features roughly 150 photographs of adorable and energetic kittens he has encountered on assignments around the world. The museum shop will also be selling photo books and original merchandise.
---
Comment by Mitsuaki Iwagō
---
When you get the mother cat's approval, the kitten will become more comfortable around you. That's why I ask the mother cat "can I take a picture?" as the first exchange.

Planning and production: Crevis
---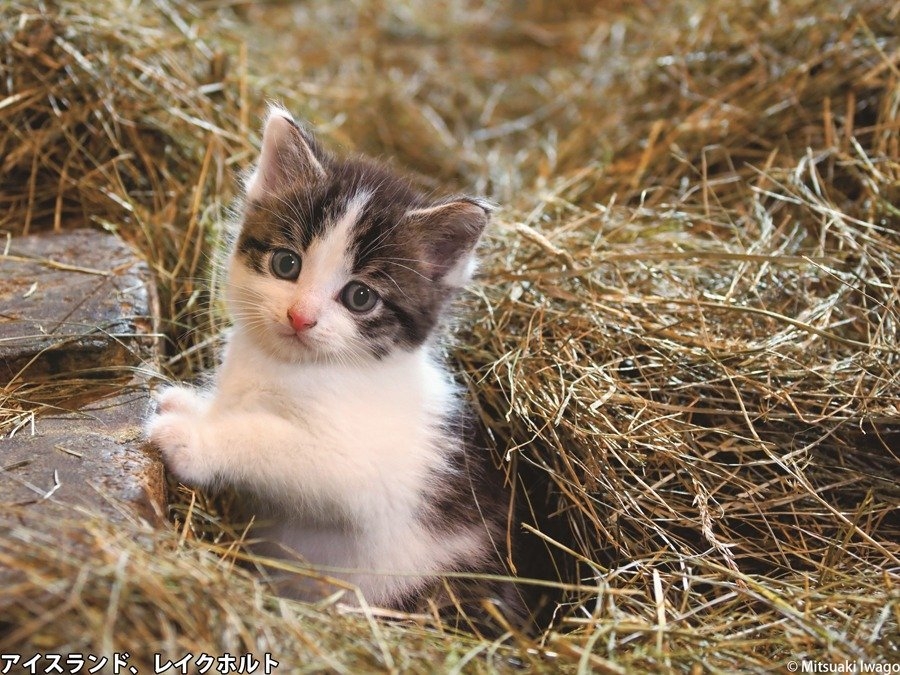 ---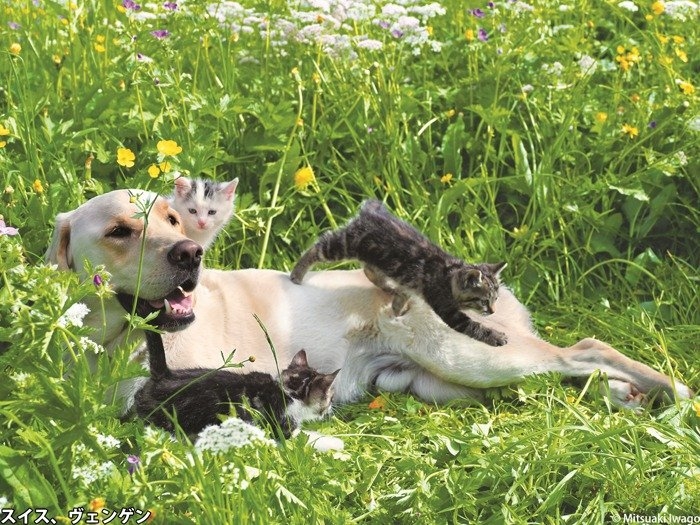 ---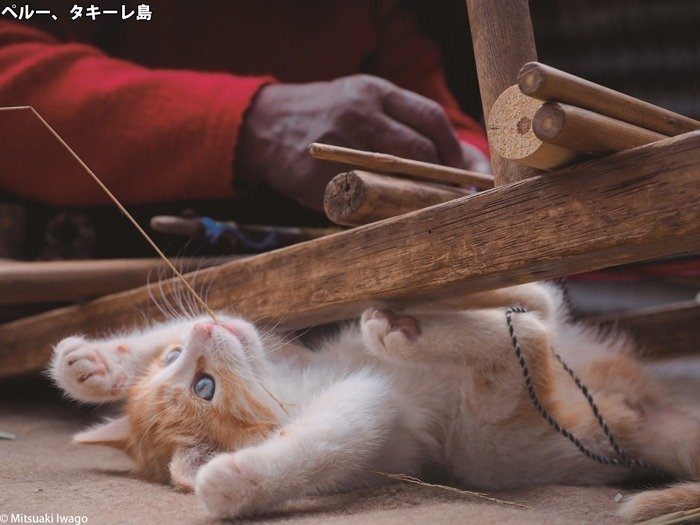 ---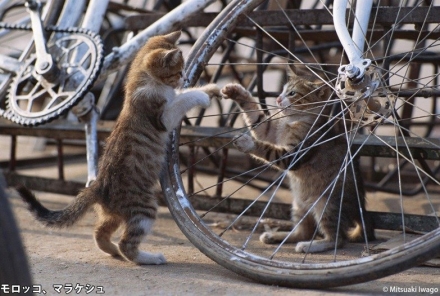 ---
Mitsuaki Iwago's World "Cats" Travelogue 2 (2022/9/7~11/27)
Mitsuaki Iwago's World "Cats" Travelogue 2 is a selection of cat photographs from over 60 locations around the world including "Chikinno", a popular cat on Copacabana Beach in the southeastern part of Rio de Janeiro, Brazil, and the "White Slice" signboard cat at a pizzeria in New York City. Photobooks and original merchandise will also be on sale at the museum shop.
---
Comment by Mitsuaki Iwago
---
Cats co-exist with humans. You show your affection by pointing your camera at the cat in a way that says "there's a good kittie". When they sense that affection, they'll reciprocate with a unique gesture like a special gift to you, and the bond between you deepens.

In cooperation with: NHK Enterprises, Inc.
Planning and production: Crevis
---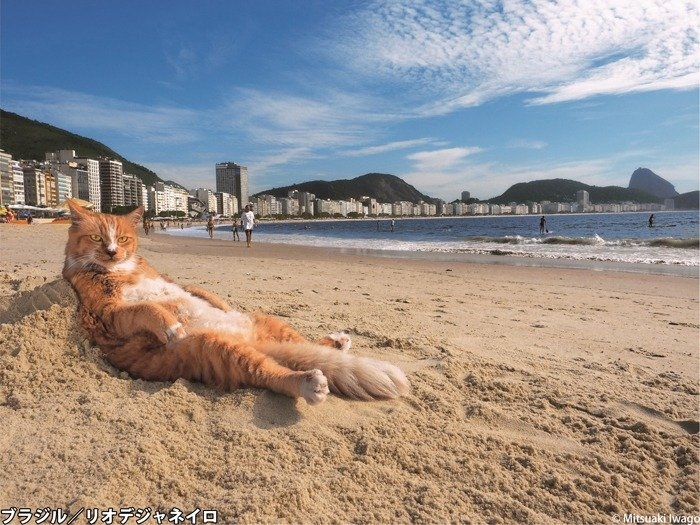 ---
Event outline
Venue: Kadokawa Culture Museum 4F, Edit and Art Gallery
Closed: 1st, 3rd & 5th Tuesday of every month
Hours: 10:00~18:00(Fri & Sat: 10:00~21:00)(last entry 30 mins before close)
Ticket to purchase: KCM Standard Ticket
Prices are tax inclusive
Online
https://tix.kadcul.com/
Ticket Booth
General (University and above)
¥1,200
¥1,400
Student (Middle/High)
¥1,000
¥1,200
Student (Elementary)
¥800
¥1,000
Child (Pre-school and below)
Free
Free
*Close days and operations are subject to change without notice. Check the Kadokawa Culture Museum official site for the latest information.
*The KCM 1-Day Passport includes access to this exhibition. Refer to the Ticket Page for details.
*Depending on when you visit, some sections of the museum may be closed off for entry due to rearrangement.
*Please note the exhibition may have its contents changed at any time, or prematurely discontinued.
---
About: Mitsuaki Iwagō
---
Born 1950, Tokyo. Wildlife photographer. Mitsuaki Iwago has been taking pictures of cats as his life work for more than half a century. From the Galapagos Islands to the Serengeti Plain, he has taken award-winning images in more than seventy countries for the past 25 years. His work has appeared in numerous magazines, including National Geographic, Paris Match, and Life.

Official site (jp): https://iwago.jp/
---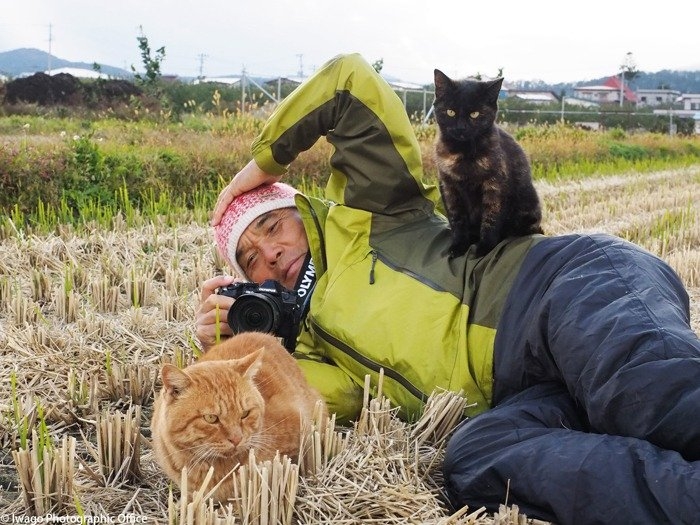 ---