Musashino Kairo Culture Festival (MKCF)
From November 18, 2023 to November 19, 2023/Free of charge (some events may have fees)
---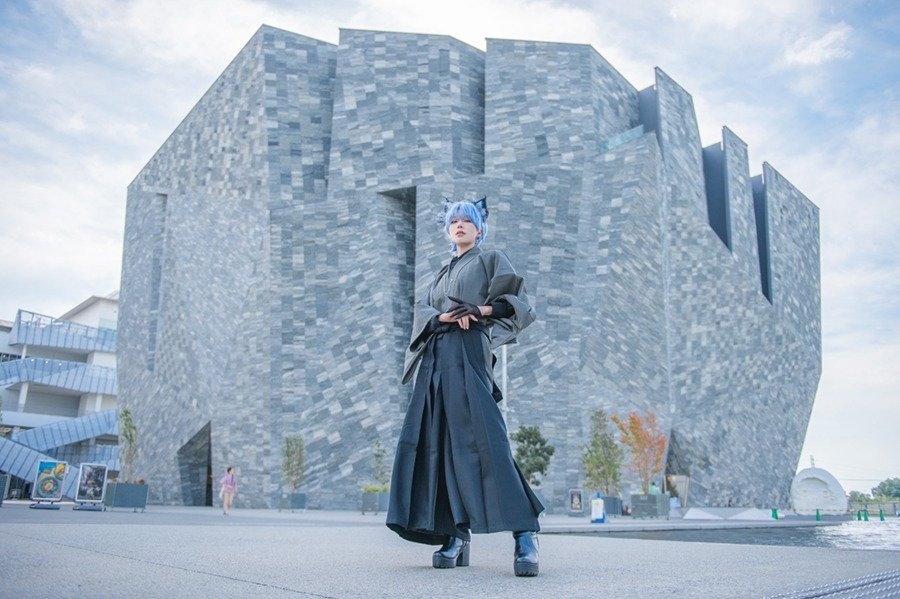 ---
Musashino, which has welcomed countless immigrants ever since the Jomon period and has been the birthplace of new cultures derived from the interactions of various people, will be holding a new community-based festival that "blends" together pop culture, traditional culture, and modern art! In addition to the nationally popular "acosta!" and "Cosplay Dance Entertainment Festival (CDEF)" cosplay events that will be held for the first time in Tokorozawa, there will be booths and performances run by students as part of their school festivals, oshie-hagoita (paddles with raised cloth pictures) and art workshops, the Anison Bon Dance and Festival, a collab project with "Art Saitama 2023," and more—for a total of two days of fun for people of all ages.
Events
There are on-site changing rooms, so feel free to take photos, enjoy food and drinks, peruse modern art, and enjoy other aspects of the festival in your cosplay outfit. Besides Musashino Reiwa Shrine and the Kadokawa Musashino Museum designed under the supervision of Kengo Kuma, there are many other great photo spots, such as "teamLab: Resonating Life in the Acorn Forest," an interactive light art space hosted by teamLab. Enjoy the Cosplayer Dance Stage too!
---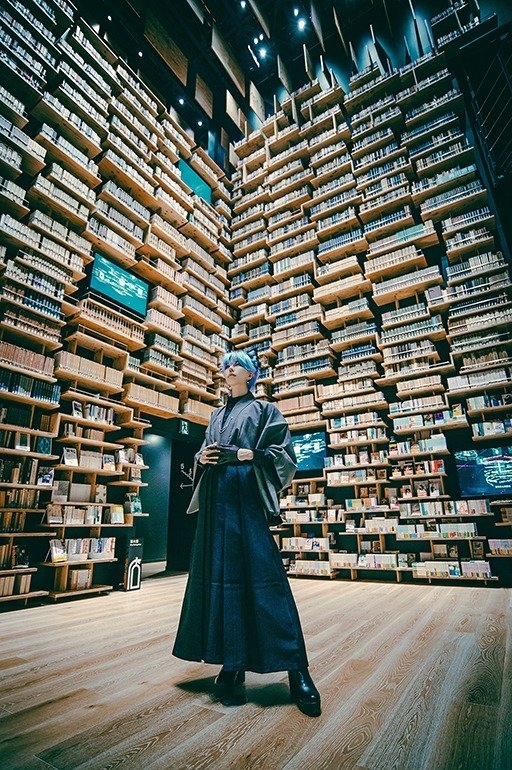 ---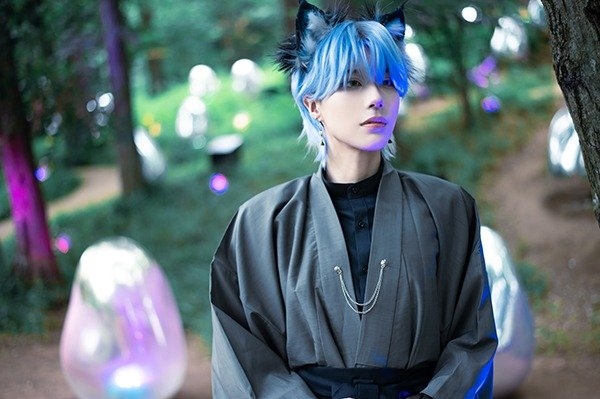 ---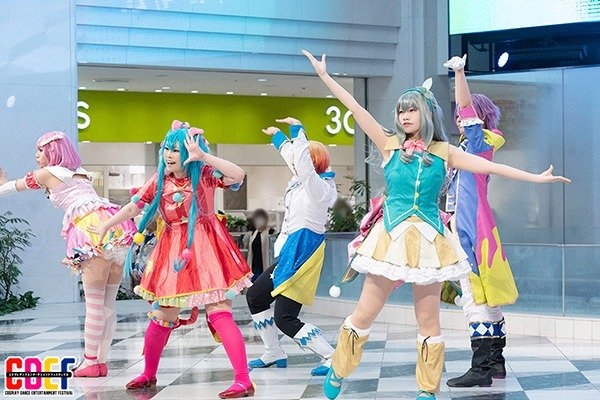 ---
The cosplay event is a paid, ticketed event. Cosplayers and photographers must purchase tickets to attend the event.
Early tickets (from 9:30 am) are 2,500 yen (tax incl.) and regular tickets (from 11:00 am) are 2,000 yen (tax incl.), with additional tickets currently being prepared. Ticket sales will begin starting from September on acosta!'s website.
https://acosta.jp/event/tokorozawa/
---
All Kinds of School Festivals at the Central Plaza and Sennin Terrace!
Enjoy booths, food trucks, and performances brought to you by the students of the KADOKAWA DWANGO Educational Institute, L'ecole Vantan, and Waseda University's Faculty of Human Sciences. The opening act will be played by the "Across Flute Ensemble" with the cooperation of the Tokorozawa-based Muramatsu Flute Company—also called "The World Famous Muramatsu Flute"! On November 19, the last day of the festival, there will also be a fashion show based around the theme of "metaverse" (see note). Students from the VANTAN DESIGN INSTITUTE will put on a show full of dreams and fun, updated to transcend conventional stereotypes, such as race, age, gender, and region. Booths for Tokorozawa and Saitama will appear, and "Tokoron lattes" will also be available for the first time!
---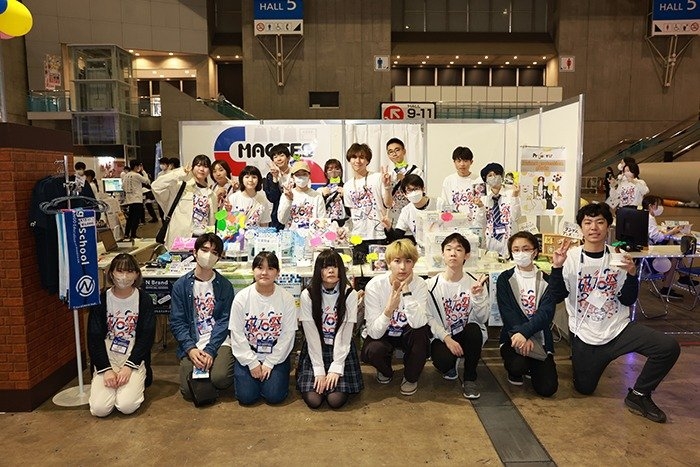 ---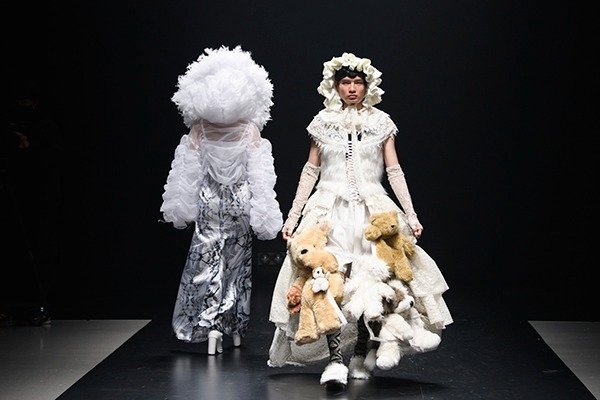 ---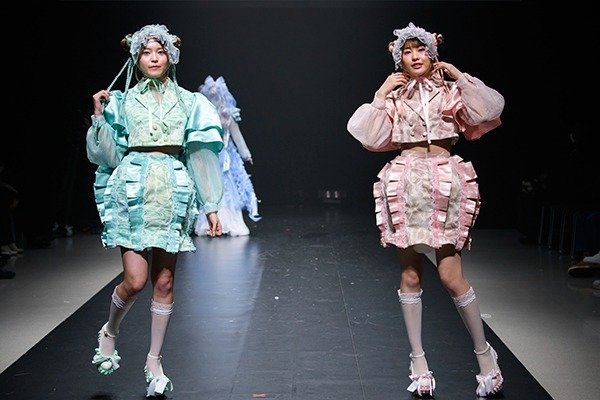 ---
Attend Even in Your Cosplay Outfit! "Anison Bon Dance powered by Anitamasai" at Higashi Tokorozawa Park
---
---
At Higashi Tokorozawa Park, "leaf artist" Ryo Honda and local children will be presenting a tower decorated with leaf art depicting living things. Stalls selling regional cuisine will be set up around it. Enjoy the festive atmosphere along with this one-of-a-kind tower. On November 19, the last day of the festival, the tower will actually be used for the Anison Bon Dance. Ai Munakata, popularly known for being "Tokoron's older sister," will even do a lecture on the Tokoron Ondo folk dance!
---
Ryo Honda
---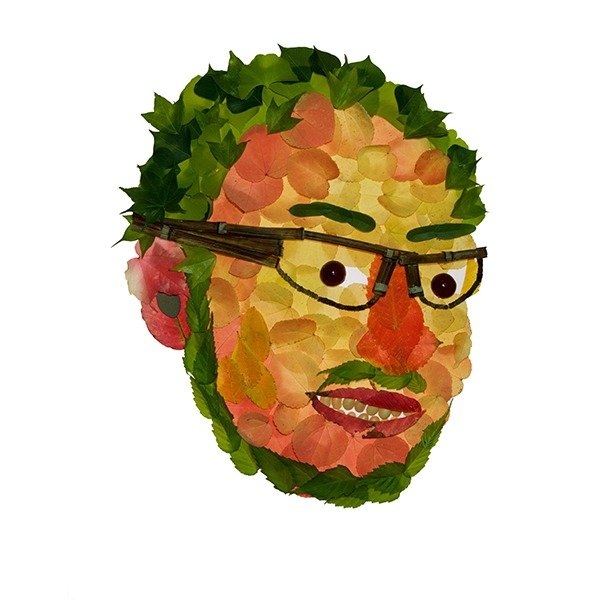 ---
Born in Tokyo in 1953. Graduated from the Nihon University College of Art. Works as a Creative Director for Dentsu, planning and producing many TV commercials, including "Pikkapika no Ichinensei" (lit. "Sparkling First Graders"). Also works as a leaf artist and environmental manga artist with one of his recent works being "A Book on How to Quickly Understand the Difficult Topic of SDGs at a Glance" (Shogakukan).
---
Ai Munakata
---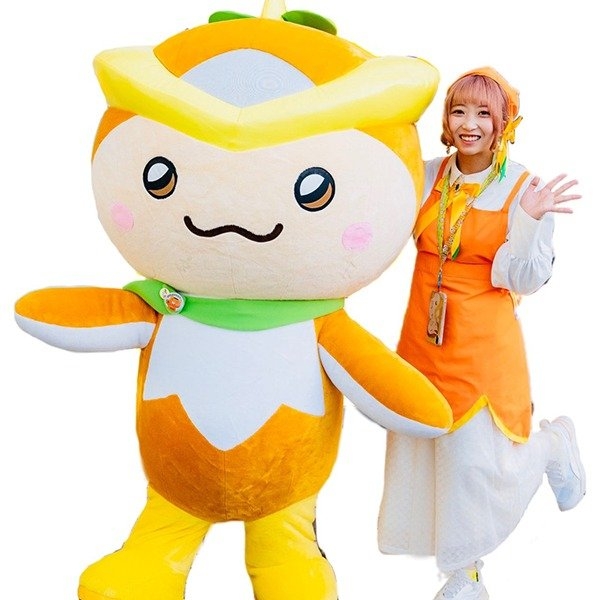 ---
An actress, model, and TV personality who creates opportunities for people across Japan to learn about Tokorozawa. Actively promotes the charms of the region as the older sister of Tokorozawa's official mascot, Tokoron. Known for her friendly, niece-like presence in Tokorozawa and called by the nickname "Munazo" by people of all ages. Also works as an MC at events in Tokorozawa. Currently working hard to liven up Tokorozawa even more as part of the Tokorozawa Sightseeing Association staff.
---
An "Art Saitama 2023" Collab! "Car" Art Pieces Will Make an Appearance in the Central Plaza!
---
In collaboration with this culture festival, "Art Saitama 2023," which will be hosted in 2023 by the Saitama Triennale Executive Committee from Saturday, October 7 to Sunday, December 10, will unveil its art project titled "CARt." Various decorated "art cars" will appear in the Central Plaza for performances and have visitors rethinking the way art should be in public spaces.
Koji Iijima
Born in Kanagawa in 1973. Graduated from Musashino Art University's Department of Industrial, Interior and Craft Design. Works as a guest lecturer at Musashino Art University and a part-time lecturer at Joshibi University of Art and Design. Holds domestic and international exhibitions and performances that feature sculptures that can move through their own motive power. Works as a civic project curator for "Art Saitama 2023."
---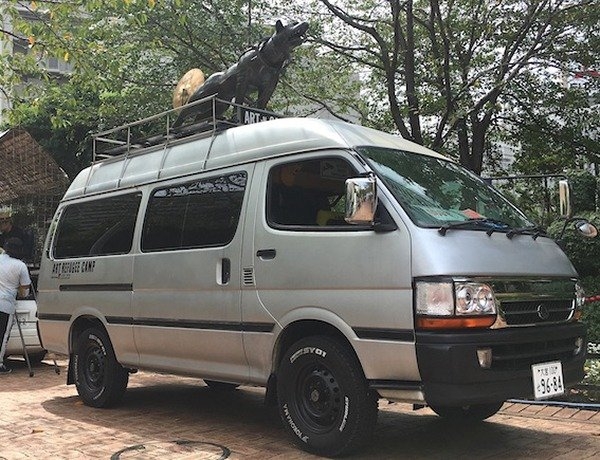 ---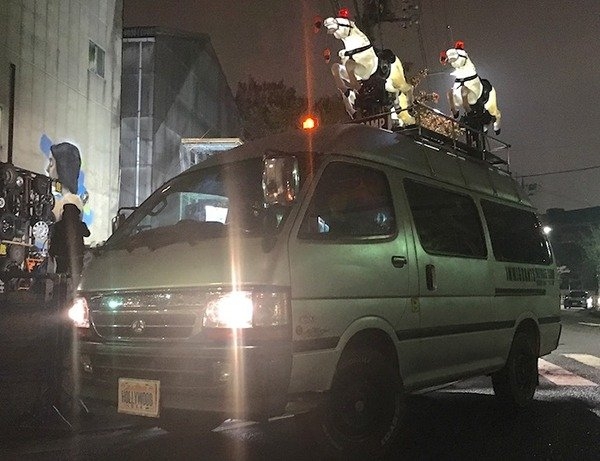 ---
Kappa Shisho
Born in Shizuoka in 1979. Worked on a variety of projects based on the phrase "GO FOR FUTURE." Carries out his "Mirai e Go" (Go for Future) project, a play on the Japanese word "go" for "machine," where he tours the country while living in his car, with people from the places he visits writing their dreams on the body of his car. Participated in major exhibitions that include "Roppongi Art Night 2012."
---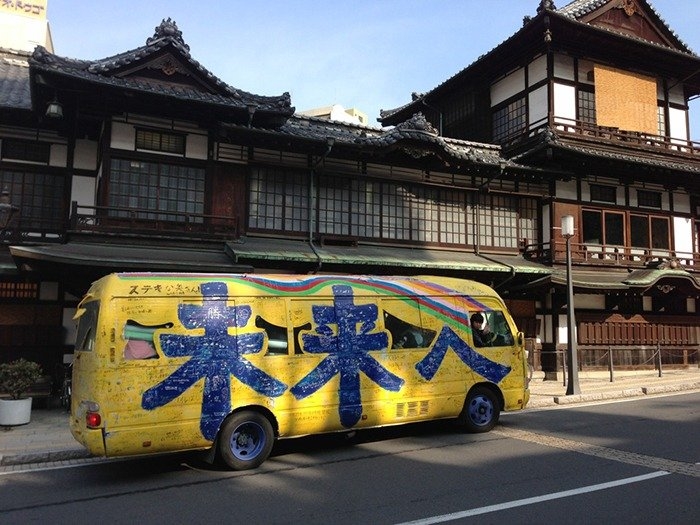 ---
*The event will only be held on Saturday, November 18, the first day of the festival.
Workshops for All Ages—From Kids to Adults!
Oshie-Hagoita Workshop
Along with Kasukabe, Tokorozawa is a leading oshie-hagoita producer in Saitama. The oshie-hagoita crafted by hina doll artisans who learned the art of oshie (raised cloth pictures) were like "celebrity photographs" depicting the on-stage appearances of kabuki actors during the Edo period and were passed down as good-luck charms to ward off misfortune and usher in a happy new year. Of all the types of oshie-hagoita, this workshop allows attendees to make the most popular variety known as "Otoko-e," which depicts men.

Event Date: Saturday, November 18
Event Times: 11:00 am - 12:30 pm for the morning session and 2:00 pm - 3:30 pm for the afternoon session
Location: Kadokawa Musashino Museum's Workshop Room
Lecturer: K-Doll (a long-established festival doll business in Tokorozawa that upholds over 180 years of tradition)
Target Participants: Everyone
Fee: 2,970 yen (tax incl.; comes with a take-home box and decorative stand)
How to Apply: Purchase tickets in advance on the Kadokawa Musashino Museum's official website (ticket sales to start at a later date).
---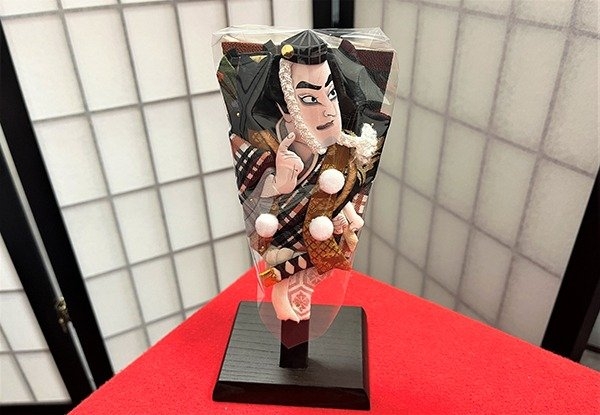 ---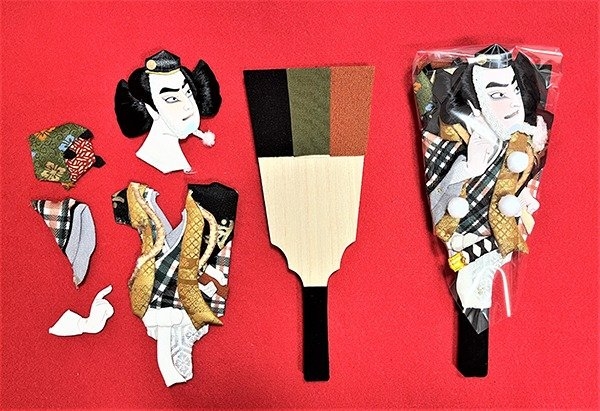 ---
Cosmetic Waste x Coloring Stickers Workshop
In this workshop, depleted eyeshadow is upcycled into paints. Since Tokorozawa is known for being the site of Japan's first air base, attendees can color in A4-sized space-themed pictures. The pictures are on top of sticker paper, so attendees can enjoy cutting out the designs afterward.

Event Date: Sunday, November 19
Event Times: 11:00 am - 12:30 pm for the morning session and 2:00 pm - 3:30 pm for the afternoon session
Location: Kadokawa Musashino Museum's Workshop Room
Lecturer: MÅNGATA Corporation
Target Participants: Everyone; Fee: 1,650 yen (tax incl.)
How to Apply: Purchase tickets in advance on the Kadokawa Musashino Museum's official website (ticket sales to start at a later date).
---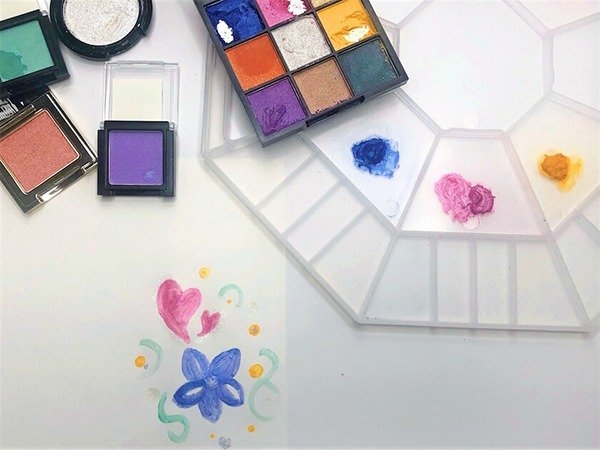 ---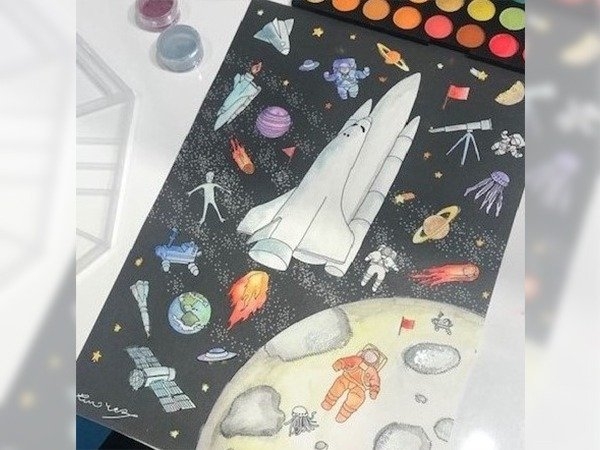 ---
*Event information is subject to change depending on certain circumstances.

*This undertaking is a participatory project of "Japan Cultural Expo 2.0" promoted by the national government with the aim of disseminating the charm of Japanese culture and art to domestic and international audiences through museums, art museums, theaters, art festivals and the like across Japan, with "The Beauty and The Spirit of Japan" as its basic concept.
---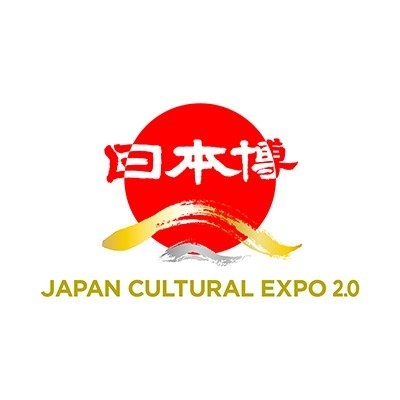 ---
Event Overview
---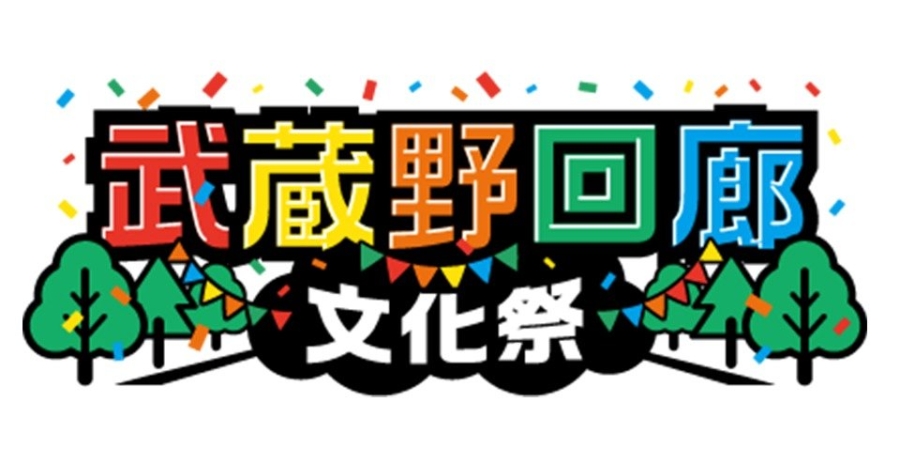 ---
Event Dates
Saturday, November 18, and Sunday, November 19, 2023
Location
TOKOROZAWA SAKURA TOWN
3-31-3 Higashitokorozawa Wada, Tokorozawa City, Saitama Prefecture

Higashi Tokorozawa Park (on the lawn in front of Musashino Woods Cafe)
3-9 Higashitokorozawa Wada, Tokorozawa City, Saitama Prefecture

*Event times, participation methods, and event capacities may differ depending on the event.
---